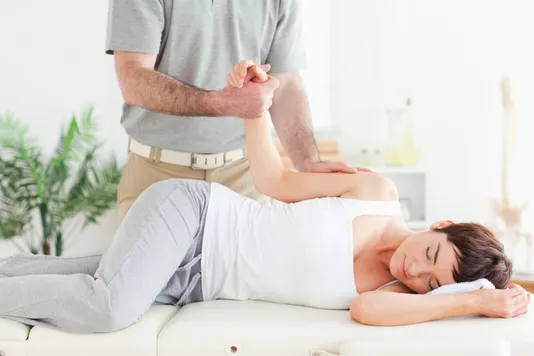 The spine is adapted to carry the load of our backs, but it is not uncommon for those moving parts to come out of place. Auto accidents, sports incidents, or even a simple fall at home can cause the spine to become misaligned. Dr. Philip Buchovecky performs chiropractic adjustments at Albany Chiropractic Clinic, of Albany OR, to help people feel better from the problems caused by misalignment.
Common Causes of Spinal Misalignment
The backbone is made up of vertebrae and discs that stack neatly upon each other while protecting the spinal cord and supporting the weight of the body. Certain actions can lead to the discs or vertebrae becoming misaligned, particularly if there is a jarring motion involving the back, neck, or head.
Auto Accidents
Even a simple fender bender can lead to a sudden impact to the back. Almost any accident is certain to generate a whipping action of the head and neck, even if the affected person doesn't immediately notice symptoms of whiplash. These injuries can damage tissue in ways that compound over time if the affected vertebrae are not adjusted back into place.
Sports Injuries
When there are a lot of impacts with people, the ground, or other items, backs are almost certain to incur a forced misalignment. Non-contact sports can also result in subluxations if an athlete sustains overuse injuries that weaken the tissues holding their spinal column in place.
Home Incidents
Lifting, twisting, or tripping over pets and children can lead to sudden jolts in the back, even if you do not fall to the ground.
How Chiropractic Adjustments Treat These
Having a vertebrae or disc that is out of place can cause discomfort on its own, but it can also lead to additional issues.
Muscle groups along the back will have to work harder to compensate for the load that is offset by the misalignment, leading to cramping and inflammation. Nerves can become pinched between the vertebrae and discs, leading to tingling, burning, or pain. Discs compressed between vertebrae can become inflamed or ruptured.
Chiropractic adjustments work by manually moving the vertebrae back into their original places. These body parts work pretty willingly, but may take several passes over a few weeks. Once the vertebrae are properly realigned, symptoms will begin to dissipate.
If you are curious about how Dr. Philip Buchovecky's chiropractic adjustments or other services at the Albany Chiropractic Clinic, of Albany OR, could help you, call (541) 926-6911 to schedule a consultation today!