Live Better. Feel Better.
Chiropractic works! Call us at (541) 926-6911 for an appointment today!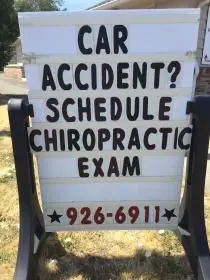 Chiropractic care can be beneficial to a wide swath of the population. Whether you're dealing with injuries you sustained from a car accident or wear and tear that comes from aging, you can go to a chiropractor in search of relief.
Here at the Albany Chiropractic Clinic, our goal is to make this specific type of treatment accessible to more people. Since opening the Albany Chiropractic Clinic in 2007, Dr. Philip Buchovecky has made it his mission to ensure that people in the community have access to high-quality care. His continued investment in the community and his practice is evident when you visit his state-of-the-art treatment center based in Albany, Oregon.
Dr. Buchovecky makes his considerable experience and expertise available to all his patients. He is a member of the Personal Injury Institute and a recipient of the Distinguished Service Award in the Bronx, New York. He also holds certification in the field of thermography.
Services Provided
Patients can drop by the Albany Chiropractic Clinic to receive expert treatment for all kinds of ailments. Seek treatment from this chiropractor for any back, neck, or joint pain you are currently dealing with. Dr. Buchovecky can also provide treatment if you are struggling with the residual effects of whiplash, bulging discs, or sciatica.
Once you're in the clinic, Dr. Buchovecky will take the time to carefully examine your condition. He employs a "whole person" approach to treatment that aims to do more than just treat your injuries.
By utilizing that approach, Dr. Buchovecky will be able to understand the underlying causes of your injuries. He can then create a customized treatment program that is specifically designed to address your problems. Aside from using chiropractic techniques to improve your health, Dr. Buchovecky will also put you on a wellness program that includes exercise and diet tips. Following your treatment sessions at the Albany Chiropractic Clinic, you can expect to experience long-term relief.
Pet owners can also bring their beloved cats and dogs that are currently dealing with pain. Dr. Buchovecky will take a close look at your pets and administer the necessary techniques to offer them pain relief.
Consult with Dr. Buchovecky of the Albany Chiropractic Clinic today and experience the relief you badly need.
Please take a second and look around, and if you would like a consultation with Dr. Buchovecky, just fill out the form below. Please feel free to contact us with any questions you may have. Also, be sure to check out our free condition-specific reports from the menu bar at the top.